How To Be An Effective Ally - A #RaiseTheGame Webinar
By Dominic Shaw on 06/07/2021
To amplify the momentum of the #RaiseTheGame PRIDE chats, we are delivering a 60-minute, interactive, lunch n' learn webinar on Tuesday 20th July, 12-1pm.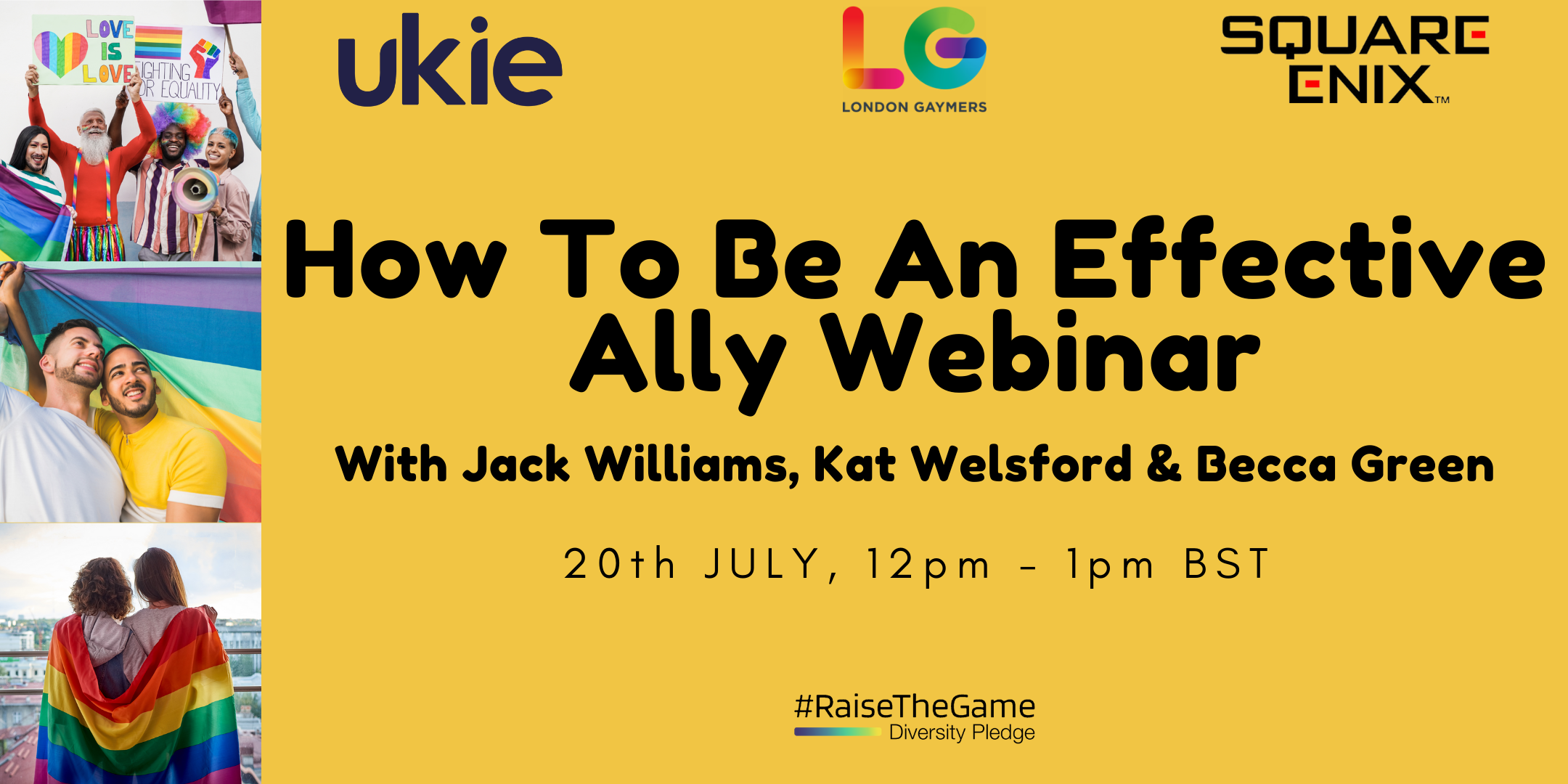 Similar in nature to The 'Bring Yourself To Work' #RaiseTheGame 1 Year Anniversary Webinar we did in February 2021, we have partnered up with fellow pledge supporter London Gaymers and pledge partner Square Enix Europe to deliver a motivational 60-minute, interactive webinar to reflect on the active part we can play in being allies to underrepresented communities (E.g. LGBT+), how we can be effective in allyship and make a positive impact; thus help in creating more inclusive workplaces and genuine representation in video games.
---
Our Speakers: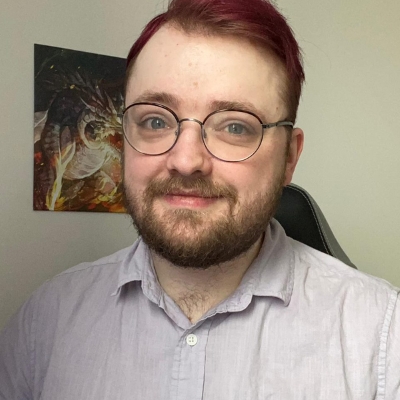 Jack (He/Him) is an LGBT+ inclusion specialist, with over 6 years' experience supporting organisations to create more diverse & inclusive workplaces. Through working with senior leaders, employee networks, HR and D&I professionals, Jack has developed a strong understanding of LGBT+ inclusion in the workplace, and has seen first-hand what works (and what doesn't!).
Jack is also an avid gamer and fan of story-driven, lore-heavy games, where diversity and strong representation are key. He regularly streams on Twitch and can be found discussing fantasy lore and character representation in equal measure!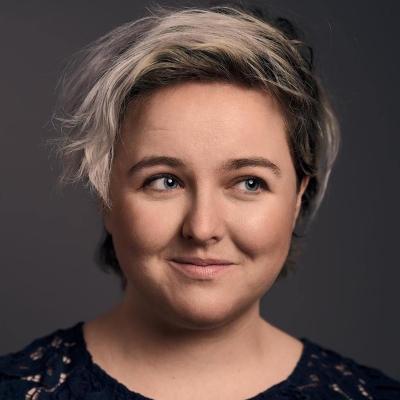 Kat (She/Her) is one of the Admins of London Gaymers, one of the biggest LGBT+ gaming groups in the world. She organises the events for women, non binary and trans members, as well as events for the wider community. 
She spends her days working at Square Enix's London Office and is also the co-chair of the Pride group (ERG).
Becca (She/Her) is the co-founder of the Pride group (ERG) at Square Enix's London Office, where she works in the Analytics and Insight department doing all things data and Japan-related. From the very first Pride Brunch in 2018, the Pride group has grown to include initiatives involving both America and Japan, and has raised money for a variety of charities, including Albert Kennedy Trust and UK Gay and Lesbian Immigration Group. Her career in the games industry started in 2017, following 6 years in Japan working in music, a smattering of tech jobs, some French patisserie (making, not just eating!) and a lifelong love of video games. She has worked on a wide variety of titles, including the Final Fantasy VII remake, Dragon Quest XI, and Kingdom Hearts III.
---
Check out the event page and reserve your place for this fantastic opportunity!
Further reading
Queer Games Library - An Archive Of Games Offering Queer Perspectives For Young People

Queer Me is a digital game library that works to curate video games as queer experiences for young people. Using the concept of media play as social and identity practice (Johansen, 2018), video games can be understood as critical tools for encountering, exploring, and 'trying-out' diverse queer identities, as well as for playfully theorising new, queer, perspectives on the world...

PRIDE chats - Celebrating LGBTQ+ matters beyond June

PRIDE chats, the next virtual event series for the pledge that will celebrate and spotlight different elements of Pride and matters important to LGBTQ+ communities. Alongside offering an opportunity for informal networking. PRIDE chats begin from 29th June, throughout July and right up to the first week of August...