We Can Work It Out: Increasing Accessibility In The Video Games Industry
By Dr Lynsay Shepherd (she/her), Lecturer in Cybersecurity and Human-Computer Interaction at Abertay University on 16/11/2022
In October 2022, the RNIB (Royal National Institute of Blind People) hosted a pioneering two-day Accessible Gaming Symposium in conjunction with Abertay University Dundee. Various topics were discussed, including how to design video games for gamers with visual impairments, the development of learning resources for practitioners, and best practice techniques to ensure games are playable for those with varying degrees of sight loss. The key takeaway from the symposium: the games industry needs to work together to improve the accessibility of games for a range of disabilities and needs.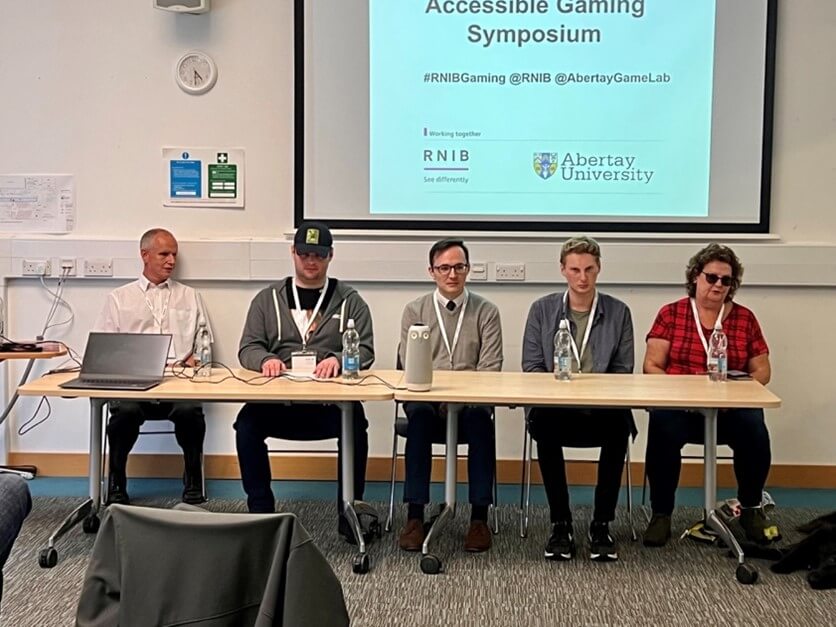 According to the RNIB's Accessible Gaming Research Report published in May 2022, blind and partially sighted users indicated that video games do not incorporate enough accessibility features. Furthermore, these gamers would like to play a range of games, including massively multiplayer online (MMO) games, first-person shooters, and puzzle-based games; however, accessibility options often prevent them from doing so. Due to limited accessibility options within games, many revealed they had reduced their time spent playing, while others have stepped away from playing altogether.
At the Accessible Gaming Symposium, one of the sessions was titled "Participatory design: end-user engagement and user testing with real people". By bringing together visually impaired gamers, industry (including large organisations and indie companies), and academics, the session attempted to discuss some of the industry's challenges when incorporating accessibility features into a game.
One of the critical issues highlighted was that both smaller and larger game companies struggled to gain access to gamers with accessibility issues for playtesting - a more diverse pool of players is needed for testing. These gamers should be involved early in the testing process so problems can be identified and addressed promptly. Nonetheless, development deadlines are tight, and testing must be conducted at opportune intervals to coincide with project milestones. Another approach to consider is conducting interviews with gamers who have accessibility issues to explore their lived experience. What do specific games mean to them? How do they engage with games? These insights can also be used to inform game design, creating an experience that disabled gamers will want to use and be able to use.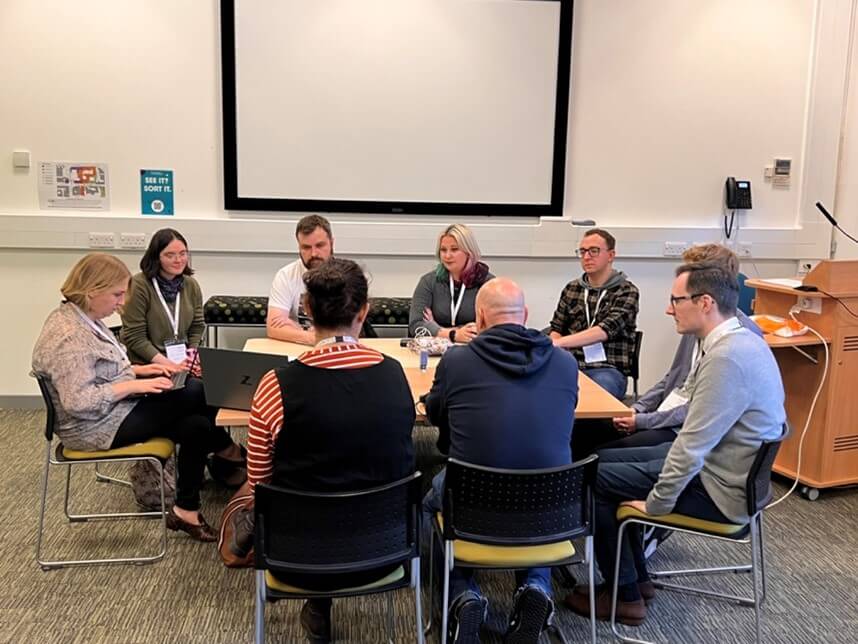 The Able Gamers and Special Effect charities were applauded for their work in improving access to gaming, and it was suggested that companies could work together with them to widen the pool of play testers. It was acknowledged that working with charities is not without its challenges: it can be difficult for companies to acquire the names and details of individual gamers, meaning they cannot get involved in testing.
Game development tools also need to be made more accessible. It was emphasised that it could be difficult for people with disabilities to become involved with the games industry as there is limited accessibility support within some of the most popular tools and game engines. Tools for developing mobile games were mentioned in particular, with participants agreeing that it can be tough to know what will work well for users in practice.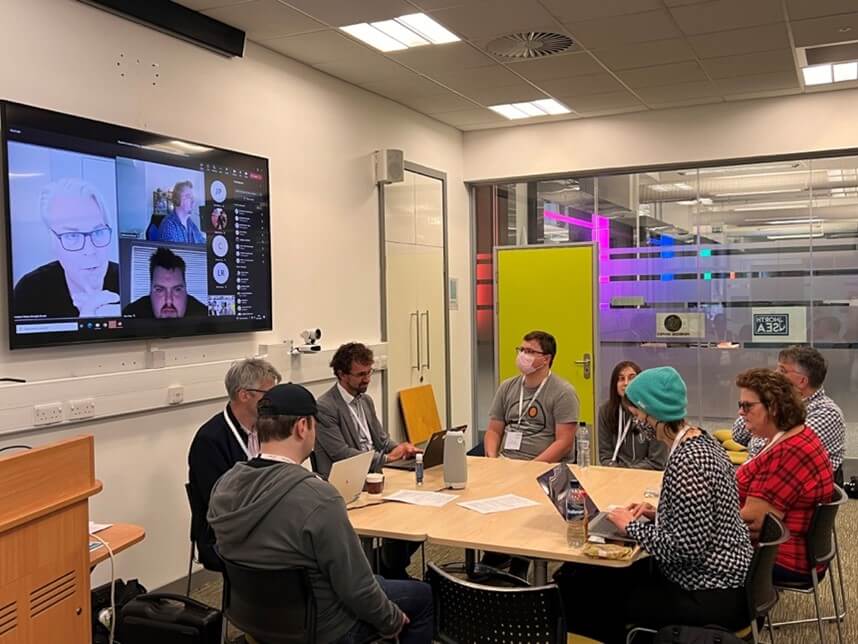 Addressing accessibility issues within games is not the responsibility of individual gamers or groups; the onus is on the games industry to tackle the problem, making gaming more inclusive for both players and gamers who have additional accessibility needs.
---
What can industry do to help?
Develop mentorship programmes to help gamers with disabilities become accessibility consultants
Create an industry-wide pipeline to help gamers with accessibility issues become involved in testing
Incorporate accessibility as a category to consider in gaming awards
Collaborate with academics and invest in research to address accessibility issues in genres which have generally been problematic in the past, e.g., creative, free-form games.
Hold a "State of the Union" for accessibility in the games industry, taking the needs of players into account and improving access to development tools.
Gaming must be accessible for all, and this has become particularly evident in the wake of the COVID-19 pandemic. Games have become even more important for mental health and may help reduce feelings of social isolation. People with accessibility issues deserve the same opportunities as others, and by working together, the games industry can help widen participation.
---
Abertay Game Lab is a practice-based research group made up of staff from the School of Design and Informatics at Abertay University. Our aim is to develop experimental games, applied games, and games-related cultural and public engagement events. In addition to working with standard game development software, equipment, and materials, we also have a dedicated lab within Abertay's Emergent Technology Centre. If you are a business, public sector, or third sector organisation interested in exploring what games and play can do for you, please contact business@abertay.ac.uk.