The Importance of Ada Lovelace Day to the Video Games Industry
By Dominic Shaw on 02/11/2020
Though we're still in protective measures while the COVID pandemic is still at large, that hasn't stopped the games industry from continuing on to develop and implement diversity & inclusion into our current work practices such as flexible remote working to adapt to people's different lifestyles, mental health breaks to allow people more time to relax, alongside other great solutions to support employees and welcome new talent into the industry.
We have especially seen great strives during the last month of October with various activities focusing on different areas of diversity and inclusion, one of which I like to highlight in this post is Ada Lovelace Day and the support companies have given to amplify the message portrayed through this celebratory day.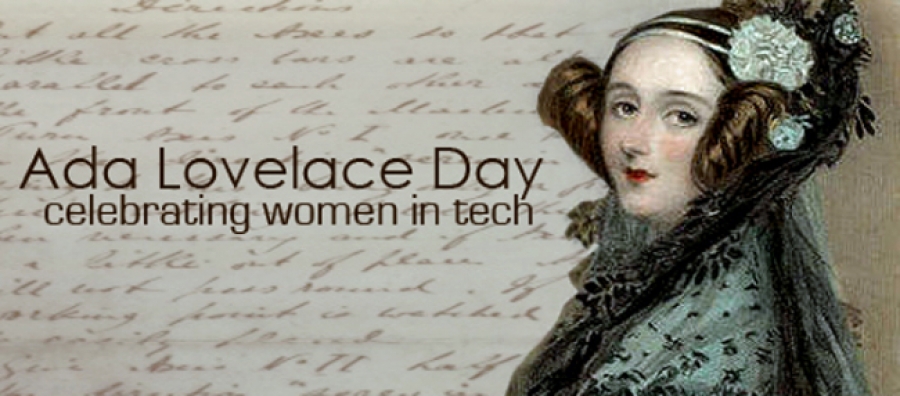 Ada Lovelace Day (ALD) is an international celebration of the achievements of women in science, technology, engineering, maths and related STEM disciplines. It aims to increase the profile of women in these fields and, in doing so, create new role models who will encourage more girls into STEM careers and support women already working in STEM.
Sadly as an industry driven by technology it is still evidently clear that there is still some work to be done to further campaign and implement gender equality in video games; especially within technical roles like programming and game engine and tools development.
Yet that doesn't mean we should just wallow about the fact, on the contrary it means we should aim to support initiatives and implement projects that highlight our hidden advocates, leading professional, programmers, researchers, technicians, the women we work with, who go above and beyond to encourage and support girls and women get careers in areas of the video games industry not often considered open to them.
There are some great initiatives that already exist to carry out and give this kind of support, this includes some of our pledge supporters like:
- Women Making Games North East
Along with other industry initiatives like:
Having recently chatted to representatives at Jagex about Ada Lovelace Day, we were introduced to Frederique Gower, Game Content Developer at the company who had this to say about Ada Lovelace Day:
Growing up in the French countryside in the 80s in a poor household, the only technology at home was my cousins' hand-me-down early computers and consoles. I loved them! I was one of 4 pupils to take the optional computer science subject in secondary school back in the 90s. I was the only girl. Together, we entered and won a competition to make a website about Europe in 48 hours. However games were already calling me: my school project, made using a game creator called Klik and Play, was an "educational" Tamagotchi where a cute devil-like alien was randomly catching a genetic disease (!) that could be cured by clicking a button.
I started dabbling in 3d programs and 3d modelling for fun. Once I got to university, I missed out on a place in one of the first computer graphics courses in the country that only took 25 people a year. I studied maths and computer sciences instead before switching to a two years programming course. There, three things happened.
- I participated in a programming competition and made it to the finals – I was the only girl there!
- I had to do a placement in a software company, and I somehow managed to nail a position as a 3D artist (!) in a small computer game studio that was working on a PS2 game. My first credits!
- A man came to visit our English class to promote the computer games course of his UK-based university. It all seemed like a pipe dream until I realised I could actually get grants due to my circumstances!
Suddenly I was off to England for two years of a Computer Games Design BA at Teesside University where again, the girls were few and far between. After graduation was the long search for a break in the industry, the "foot in the door". I got it as a localisation tester (Testing the French version of video games) with EA back in France. When my short-term contract ended after 7 months, I was back to looking for a job, applying to many, but jobs in the games industry were rare. It took me two attempts to join Jagex, first as a graphics artist then as a Quality Assurance tester. I got the job and from there, I learnt the scripting language then I successfully applied to be a developer. I've been programming the game ever since, writing content and adding improvements to the game, although I make the odd graphic when given the chance. I have now been at Jagex 14 years!
Like Ada Lovelace, I never let being a woman put me off from what I really wanted to do and I didn't behave like I was any different. I followed my interests and brought my life experiences with me. A fresh perspective can make a big difference to solving a problem. If tech and science are what interest you, then follow that lead and see where it takes you!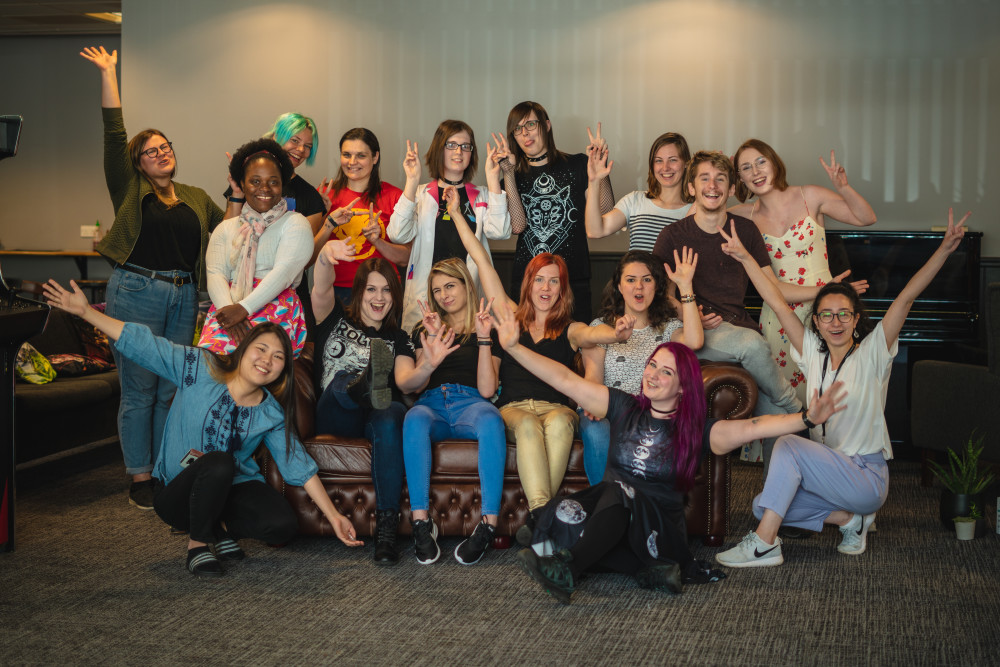 What Frederique spoke about rings great truth as by encouraging individuals especially women to pursue their passions such as science and technology regardless biases and assumptions, we can in turn diversify the workforce and inspire more women to start a career in the video games industry and overall the wider tech sector; due to the intersectionality that technology can present when seeking a job. This is why Ada Lovelace Day is an important celebration for the video games industry, to acknowledge the technical achievements made by women in industry, and to encourage greater efforts and more dedicated support towards making the industry more inclusive; no doubt we will see more equality and representation of women bloom and flourish in response.