South Asian in Games Webinar
By Dominic Shaw on 15/07/2021
As part of South Asian Heritage Month - primary school pupils, secondary school students, parents and teachers are all welcome to join us to hear about exciting future career paths possible in games development.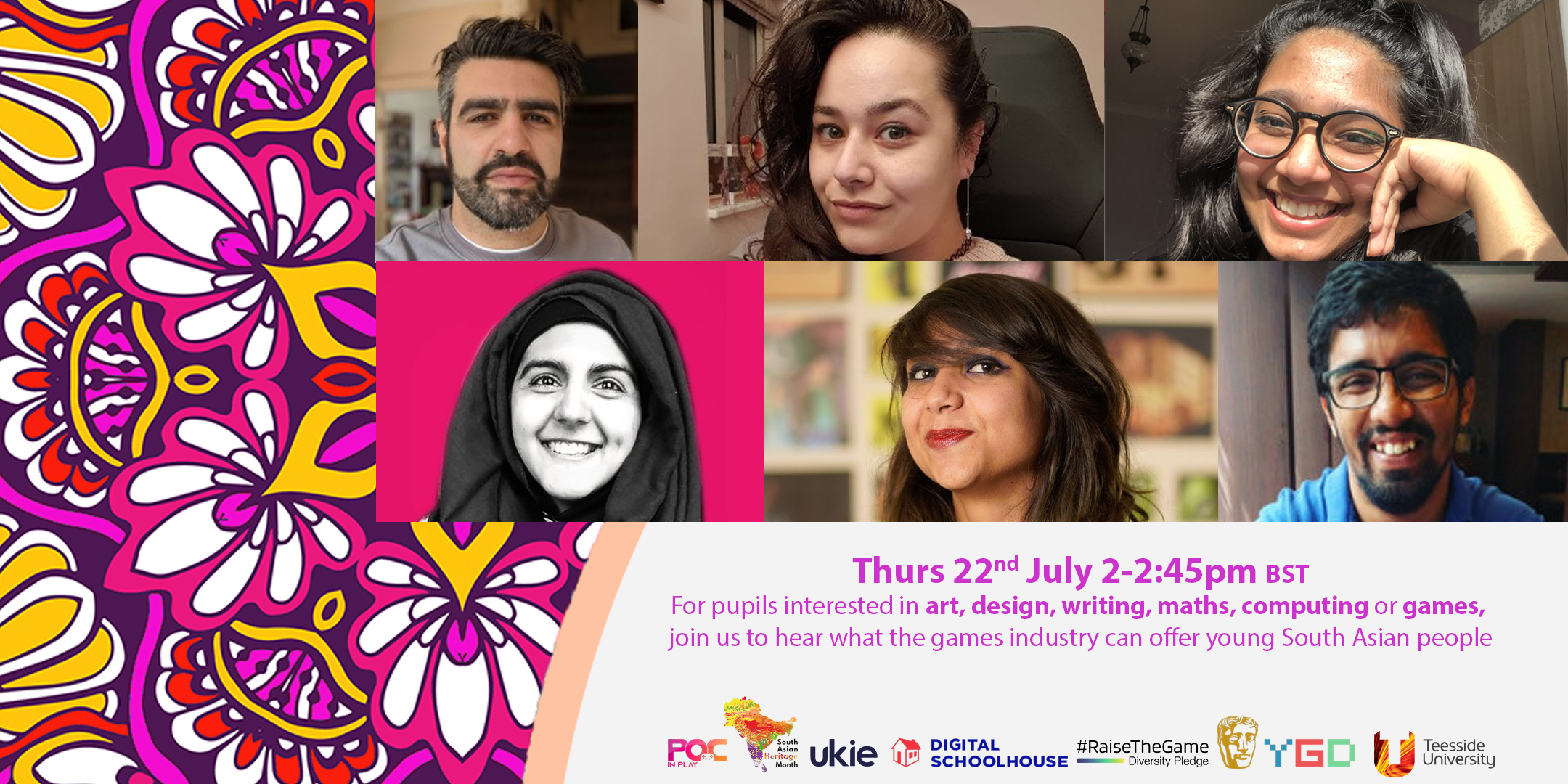 The #RaiseTheGame pledge is working with fellow Ukie initiative Digital Schoolhouse, POC In Play, Teesside University and BAFTA Young Game Designers to put on this inclusive careers panel event.
Hear from and ask questions to South Asian game developers across different areas talk about their roles in the games industry, career opportunities, and resources for budding games developers:
Dr. Satish Shewhorak - Panel Chair and Animation (Teesside University, POC in Play)
Khaya Ahmed - Writing (Destruction Allstars, Ms Marvel)
Robin - Games Design
Zakia Abdullah - Character Art (Fall Guys, Sea of Thieves)
Anantha Krishnan - Programming (Sea of Thieves)
Charlotte Rouget-Murphy - Marketing & Streaming (SEGA Europe)
John Nejady - Game Production (Lockwood Publishing)
Please note: The session will be recorded and shared afterwards on YouTube.
---
Check out the event page for the pledge's first education focused activity and join us for this amazing opportunity!